Amazon has a B2B (Business to Business) branch called Amazon Business, which is one of the fastest growing B2B platforms in the world. The latter offers the same seamless service as its consumer arm, with additional features tailored to business needs.
In order for a sales team to access hundreds of millions of products on the Amazon Marketplace, an account must be created on Amazon Business. This platform even offers the possibility to set spending limits, track purchases, access discounts on multiple unit purchases, obtain deliveries by pallet. This article explains everything you need to know to stay ahead of the competition and sell B2B through Amazon Business.
Amazon Business: overview
Amazon Business is a B2B version of Amazon's consumer business. That is, rather than a business that sells to the public, it presents itself as a marketplace for businesses of all sizes. After all, this space provides access to "hundreds of millions" of commercial products from "hundreds of thousands" of professional sellers. Amazon Business was launched in the spring of 2015. In 2018, Amazon said it already had an annual turnover of 10 billion dollars.
Membership to this service is free. In addition, it offers a range of unique features that can meet the needs of organizations, entrepreneurs and startups. These features include multi-user accounts and volume discounts.
Amazon Business also has ae Business Prime Membership which, for an annual price, unlocks additional benefits for subscribers. This works the same way regular Amazon users have Amazon Prime.
Companies using Amazon Business
Amazon Business has several types of customers in its ranks, including:
80% of the top 100 educational organizations are enrolling;

55 of the Fortune 100 companies;

More than half of the 100 largest hospital systems;

Over 40% of the 100 most populous local governments.
In addition, Amazon Business is now available for companies registered in the following countries:
America

UK

Germany

France

Italy

Spain

Japan

India.
Amazon Business: Key Features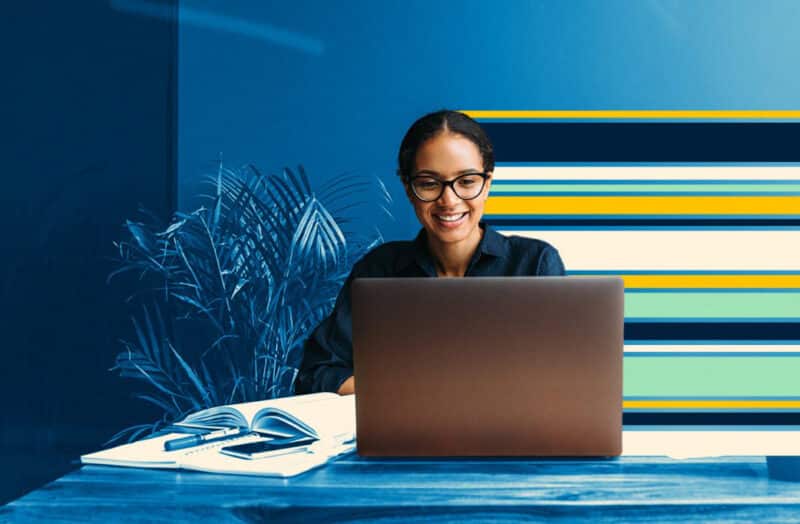 Prices reserved for companies
With Amazon Business, you can take advantage of: discounts on more than five million products. Includes quantity discounts on multiple unit purchases.
Business products only
Amazon Business offers specific products for businesses, whether they are:
computer,

concierge services,

office supplies,

restaurant supplies,

healthcare or hotels.
Supplier Accreditation
Amazon Business lets you search and close deals with professional salespeople with specific characteristics (small businesses, women, minorities, etc.).
Multi-User Accounts
Once a free Amazon Business account is created, it becomes possible to join an entire team. For example, purchasing groups can be created according to the structure of the company.
Approval procedure
With this feature, Amazon Business not only makes it possible to manage business purchases, but also to better understand how the money is being spent.
Buy tickets
Acquisition cards are a means of payment which can be shared by a few users or by the entire team. In addition, it is possible to obtain Amazon Corporate credit, with the option to pay per purchase order.
Integrate purchasing systems
Customers are interested in Amazon as a punch option. Amazon Business supports catalogs on more than 90 systems.
Business Premium
This formula offers a free same day deliverywithin one or two days for eligible items and other benefits.
Consolidated deliveries
If an order qualifies for combined shipping, one of Amazon's carriers will deliver on a pallet to the receiving dock.
Reports and Analytics
Practical charts allow the user to track and control his expenses.
Tax free purchases
Amazon Business simplifies VAT and credit checking with its automated VAT invoicing and display of VAT-free prices.
Amazon Business: how to join this platform?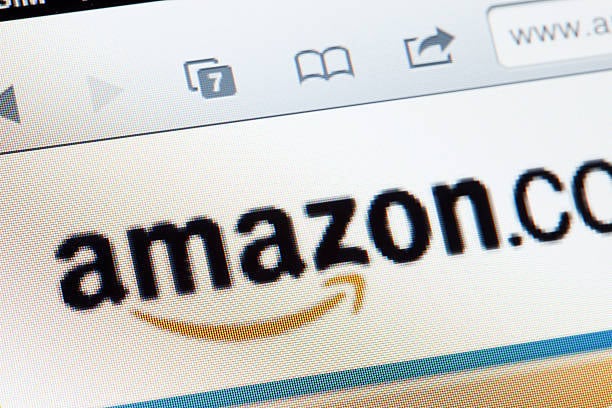 To join Amazon Business, you must: go to www.amazon.com/business. Then click on the "Create a Free Amazon Business Account" button. To do this, you must enter an email address, a username and a password.
In addition, Amazon asks for company information to facilitate verification. Here are some of the required documents:
The Federal Tax Identification Number

A valid credit card

A commercial license

A phone number

Bank account number

An electricity bill.
Amazon will then verify for up to 24 hours. Please note that for any Amazon Business registration with an email address already associated with a standard Amazon account, you will be asked to: upgrade this account.
FBA or FBM: which model to choose?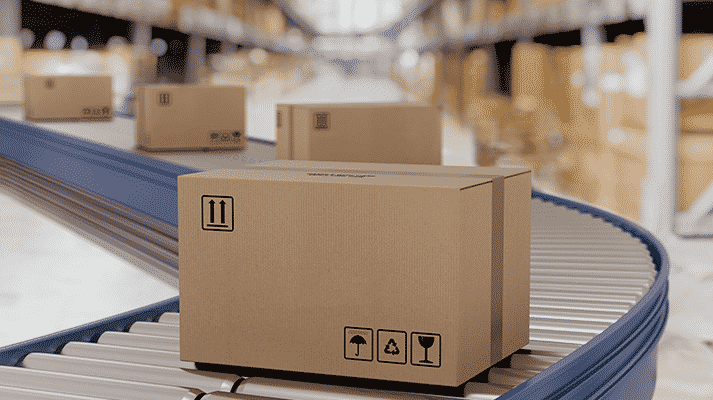 The logistics management shipping is one of the first important decisions you need to make when doing business on Amazon Business. There are two basic methods, namely the Fulfillment by Amazon (FBA) and Fulfillment by Merchant (FBM) model.
FBA – Fulfillment by Amazon
Amazon does most of the work with this method. The company stores, packages and ships products and also provides customer service.
However, FBA sellers must ship the inventory to Amazon, who will take care of the rest. The FBA Option costs significantly more than the FBM optionwith a monthly subscription of 35.66 euros.
FBM – Trader Execution
This sales method on Amazon allows the customer to take full control of their order. With FBM, the seller stores, packs and ships their inventory.
This option is especially popular with sellers, as they have complete control over how items are packaged and shipped. Paying FBM Sellers fixed rate of 0.88 euros for each sale transaction.
Amazon Business: How Does It Work?
Amazon Business has no windshield accessible from a web address in the browser. As mentioned before, one has to create a free account and then log in to see Amazon Business and all the items available there. The process to get started is very simple, as Amazon Business looks and works almost the same as the classic Amazon site.
Account and Activity Settings
To access the free Amazon Business account, simply click on the button that represents the user's name. This action provides access to an account settings drop-down menu. Note that Amazon Business users have additional settings, specifically:
business settings, including adding members, configuring approval flows, managing payment options, and entering tax-exempt information.

business analytics includes viewing reports, invoices and item details

the ability to manage suppliers, the latter allows to search and save favorite suppliers.
Browse and buy
Once logged into the Amazon Business account, the familiar Amazon search bar will appear at the top. To find a specific article, just enter a keyword or product number. When searching for an item, such as a printer, it is also possible to filter the results on the left, as on classic Amazon. However, since this is Amazon Business, items can also be filtered based on Business Prime eligibility, seller type, and seller certification.
command
Amazon Business's checkout process is almost identical to Amazon's normal checkout process. Just add an item to the cart, choose whether it is a recurring delivery. Then you need to go to the shopping cart to confirm the shipping details, payment method and place the order.
To view the order after placing it, simply go to the account settings. After that, you have to click directly on the menu option Orders or select Business Analysis. This option allows you to detailed information report regarding the shipment, the product and the seller.
Amazon Business Prime: What is it?

Business Prime is a paid membership program for Amazon Business customers who want free shipping on over 100 million items, plus other benefits. It enhances the purchasing experience, with the ability to analyze spending patterns and create policies that direct employees to approved products. There is also a free 30-day trial.
Business Prime Features
Business Prime includes:
Fast delivery times: same day, one and two day shipping and consolidated shipping options.

Access to exclusive day one offers.

Detailed analysis of spending trends to plan and increase market share.

Extended terms for payment by invoice (extended payment terms of 45 or 60 days).

Guided purchases (it is possible to mark certain suppliers and products as preference).

The Amazon Business American Express Card (credit card with no annual fee).
When it comes to payments and credit checking, there is another completely free option for account holders. The new payment method "Pay on invoice" provides billing invoices for orders. The company then has access to terms such as Net30, giving them more time to pay their invoices (30 days from invoice date in the case of Net30).
Amazon Business: Its Importance
Developing B2B activities and increasing market share
Wholesale is an obvious way to increase sales. Amazon Business provides access to a huge platform to practice wholesale sales to other businesses.
Thanks to the resulting massive traffic volume, the company benefits from:greater visibility for its commercial offers. Setting up this type of sales profile can take years. But with the potential number of buyers visiting Amazon Business, it is possible to instantly connect with the constant stream of customers on the platform.
Cash flow
All sales involve payments, but one of the main issues for all businesses, regardless of size, is cash flow. With Amazon Business, the credit check feature eliminates wasted time searching for invoices or waiting to get paid.
Amazon Business makes the payment instantly. This eliminates the need to chase customers for payments, see reminders, and generate unwanted extra paperwork and emails.