Can you tell us about SNCF Connect & Tech?
Alix de Lassence: SNCF Connect & Tech is a private subsidiary of SNCF Voyageurs, which designs and implements digital solutions for customers of the SNCF Group. Our mission is to make sustainable mobility accessible to everyone thanks to our technological expertise. The teams innovate on a daily basis and support the digital transformation of the Group through the digitization of the customer experience. We are one of the few French companies with such a high level of expertise in digital technologies. Our ambition: to become the digital reference for sustainable mobility in France and to accelerate the digital transformation of the SNCF group.
Arnaud Schoumacher : Our 1,200 employees are working to support this digital transformation of the SNCF group. We have over 900 in the tech world. They create, implement and bring to life the best digital products and services for travelers and players in the field of sustainable mobility. Our speciality: we focus on the customer during their mobility journey and their interactions with the SNCF.
Alix de Lassence: All our employees are Digital mobility changers. It is an active community, brimming with ideas and expertise, and thirsting to learn, improve and perfect itself. All this in the service of a common ideal: shaping the mobility of tomorrow together.
What exactly is the new SNCF Connect & Tech brand?
Alix de Lassence : SNCF Connect & Tech was created to bring together our different activities, namely e-commerce with our digital service SNCF Connect, under one identity, as well as the whole technical part with the multitude of products that our experts work on every day to ensure access to facilitating sustainable mobility for all. Through SNCF Connect & Tech, we want to build a common culture for all employees, through our areas of expertise.
What professions does the SNCF Connect & Tech entity consist of?
Arnaud Schoumacher: We have 7 areas of expertise spread over 9 departments:
Technologies : developer, production engineer, DevOps, architect…
The date: data scientist, data engineer, data analyst, web analyst, CMP project manager…
Marketing: DMP / CDP project manager, web analytics project manager, SEO / SEA project manager…
Products and customer experience: UX/UI designer, product designer, product owner, CRO, strategic analyst…
The customer relationship: project manager customer relations, project manager traveler information, manager digital education, etc.
Business Development: market manager, business developer, business analyst…
Lever functions: human resources, finance, legal affairs, communication, innovation…
What is your goal behind this implementation for SNCF Connect & Tech?
Alix de Lassence: This common culture allows us to provide better visibility within the SNCF group, by being recognized as experts, while generating potential attractiveness with a view to recruiting the best talent. Our goal: to build on our employer promise to become the largest community of experts in digital transformation in the mobility sector: the #DigitalMobilityChangers.
Your employees are Digital Mobility Changers. What does this actually consist of?
Alix de Lassence: Within SNCF Connect & Tech we form this community of: Digital mobility changers. These three words have their meaning:
Digital : it is our core business, in which all the company's talents come together. They are working on digital mobility solutions thanks to our expertise.
Mobility : this is in line with our core business. We work every day to improve mobility for everyone.
Change : to create a community, a sense of belonging to our pioneering DNA. This demonstrates our innovative capacity in sustainable mobility at the heart of digital transformations.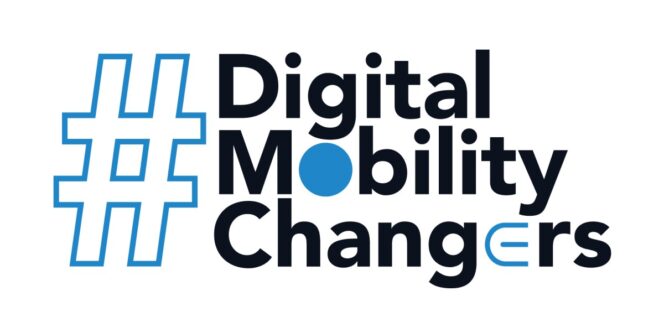 By being part of Digital mobility changers, we adopt an attitude that is in line with the company's values: citizenship, daring, achievement, openness and trust. To be Digital mobility changersit's an attitude!
Citizens : we serve a sustainable and united society and encourage responsible behaviour, mobility and use.
In bold: we try, test, fail, start again, dare… We believe that the impossible is an invitation to challenge, it is what allows us to stay one step ahead.
Performance: our individual and collective performance strives for excellence. It is the key to our credibility and long-term leadership.
Open: our eyes are wide open to the world and new technologies, our minds remain free to undertake and our digital solutions are open to our ecosystem.
Confident: the relationship of trust we maintain between ourselves, between us and the SNCF group, between us and our customers is our foundation. It allows us to move forward.
What types of content have been produced to support this new strategy?
Alix de Lassence: To communicate around this new employer brand, we have distributed a range of content on employment platforms. We produce content reaffirming our mission, expertise and values, including numerous testimonials from our employees. We also participate in events and fairs such as Devoxx France or Devfest de Nantes.
What positions are you currently recruiting for? Which projects will your future employees have to work on?
Arnaud Schoumacher : We aim for 250 hires in all industries by 2022 and 300 vacancies are open by 2023. We are looking for many technical profiles (back-end, front-end, cloud developers, etc.) to strengthen our teams, but we are recruiting also for all our companies: web marketing, data, business development, customer relations, support functions, etc.
Here are some key projects managed within SNCF Connect & Tech:
the development of sites such as transilien.com, SNCF.com, thalys.com,
the development of our digital e-commerce service SNCF Connect,
digital services such as subscriptions and commercial cards,
software for agents of the SNCF group (control, boarding, anti-fraud, driving),
the digital service for managing traveler information flows…
Some of the projects we are currently working on are:
the development of an application that allows B2C and B2B companies to make reservations,
the creation of a payment hub to connect the 11 SNCF channels (SNCF Connect, TER, TGV Max, OUIGO, etc.),
route calculation thanks to an additional application layer,
a program to revise the travel reservation system,
the transformation of passenger information systems in stations to disseminate consistent and responsive information from all carriers to users, etc.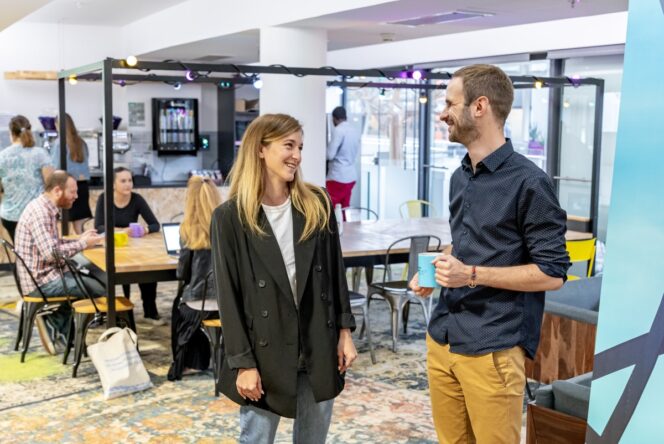 Which profiles are you looking for in particular? What are the essential skills you need to master to apply for SNCF Connect & Tech?
Arnaud Schoumacher : Some of our positions are open to junior profiles (young graduates), but we often ask our candidates for business expertise. For tech jobs, for example, a technology (Java, JavaScript, Flutter, etc.) or a working method, such as agile methods, will be recommended. But this is also the case in our other companies, which need expertise in the web marketing levers or in a particular area of ​​expertise, such as new information and communication technologies (NTIC) for a lawyer.
For each recruitment, we define criteria to recruit the most relevant talent. We are looking for candidates who identify with our values, who want to accelerate the digitization of the mobility sector by innovating and providing more and more services to users.
Join the SNCF Connect & Tech teams
What are the benefits of joining SNCF Connect & Tech?
Alix de Lassence: By joining us, you are joining the largest community of Digital mobility changers. You are in the middle of digital transformations in the mobility sector.
Arnaud Schoumacher : You also participate in external events (Devoxx France, Devfest, VivaTech, etc.), internally organized events (meetups, All Hands, hackathons). You will also have the opportunity to map your career path through advanced technology training with development opportunities within SNCF Connect & Tech. A program adapted to each employee makes it possible to put quality of life at work at the heart of our company's challenges.
Join the SNCF Connect & Tech teams