On the occasion of a "surprise session" at the 90th General Assembly from Interpol in New Delhi presented the famous and almost century-old World Police Organization. are metavers. The initiative may make you laugh, but it shows that the subject is taken very seriously by the police forces. Interpol therefore does not foresee the emergence of a new world – as virtual as it is – otherwise official security forces would be absent.
A new world, new rules to invent. If no one (or almost) doubts that the metaverse will become the new standard in the digital environment in the next decade, whether intentionally or unintentionally, then this revolution raises a number of new questions.
And among these questions, some are very directly related to the law. Indeed, the man is what he is, it will not have taken long to document the first case of sexual assault in the metaverse (in this case Horizon or Meta).
And alongside this heartbreaking specific episode, certain haunting questions arise (some would say…metaphysically): Is rape possible in the metaverse? If so, should he be punished with the same penalties and sanctions as in "real life"? Is it conceivable to commit meta-murder? blackmailing? A kidnapping?
These questions remain open and they will find answers as customs and jurisprudence grow organically.
However, the police services are already taking the lead to better anticipate the future frameworks within which they will have to work. It is in this context thatInterpol has just unveiled a surprisingly successful metaverse devoted to the topic of security and judicial cooperation.
The result is both completely in line with what is expected of a police administration, and perfectly destabilizing in form, in short a perfect trendy metaverse 2022.
Web3 Cyber ​​Police
Interpol's official website explains the significance and ambitions of its initiative. But it is mainly through a video that we discover in a little more detail the police metaverse of the international organization, whose world headquarters we will remember is located in Lyon.
It is exactly the headquarters of the organization in Lyon, completely renovated to visit with a VR helmet on the head, which can be viewed by the officials invited to this presentation.
On the menu an exhibition of new equipment and communication (meetings, internships, etc.) and highlighting the potential of the tool. This makes it possible for participants to "follow an immersive training forensic investigation" or "to communicate with the police in the form of avatars".
In a live demonstration, experts from INTERPOL's Capacity Building and Training Directorate provided training on travel document verification and passenger screening through a metaverse classroom. The students were then teleported to an airport where they could practice the skills they had just acquired at a virtual border post.
>> Come and take your first steps in the Bitcoin universe on Binance (commercial link) <
No funky cops
Even more than a simple interprofessional tool, a sort of "superzoom" for jaded telecommuters, Interpol tries to anticipate and effectively prevent the abuses that inevitably accompany each new emerging environment. And for that the police have to get used to it now.
"The Metaverse has the potential to transform every aspect of our daily lives, with huge implications for law enforcement agencies. But for the police to understand the Metaverse, we have to experience it."

Madan Oberoi, Executive Director of INTERPOL .'s Technology and Innovation Division
So, for the time being, the Interpol metaverse should be seen as a basin of acclimatization, rather than an attraction that must necessarily be entertaining, or even simply attainable from the point of view of its design. Reassuring news at this point regarding the general appearance of said metaverse.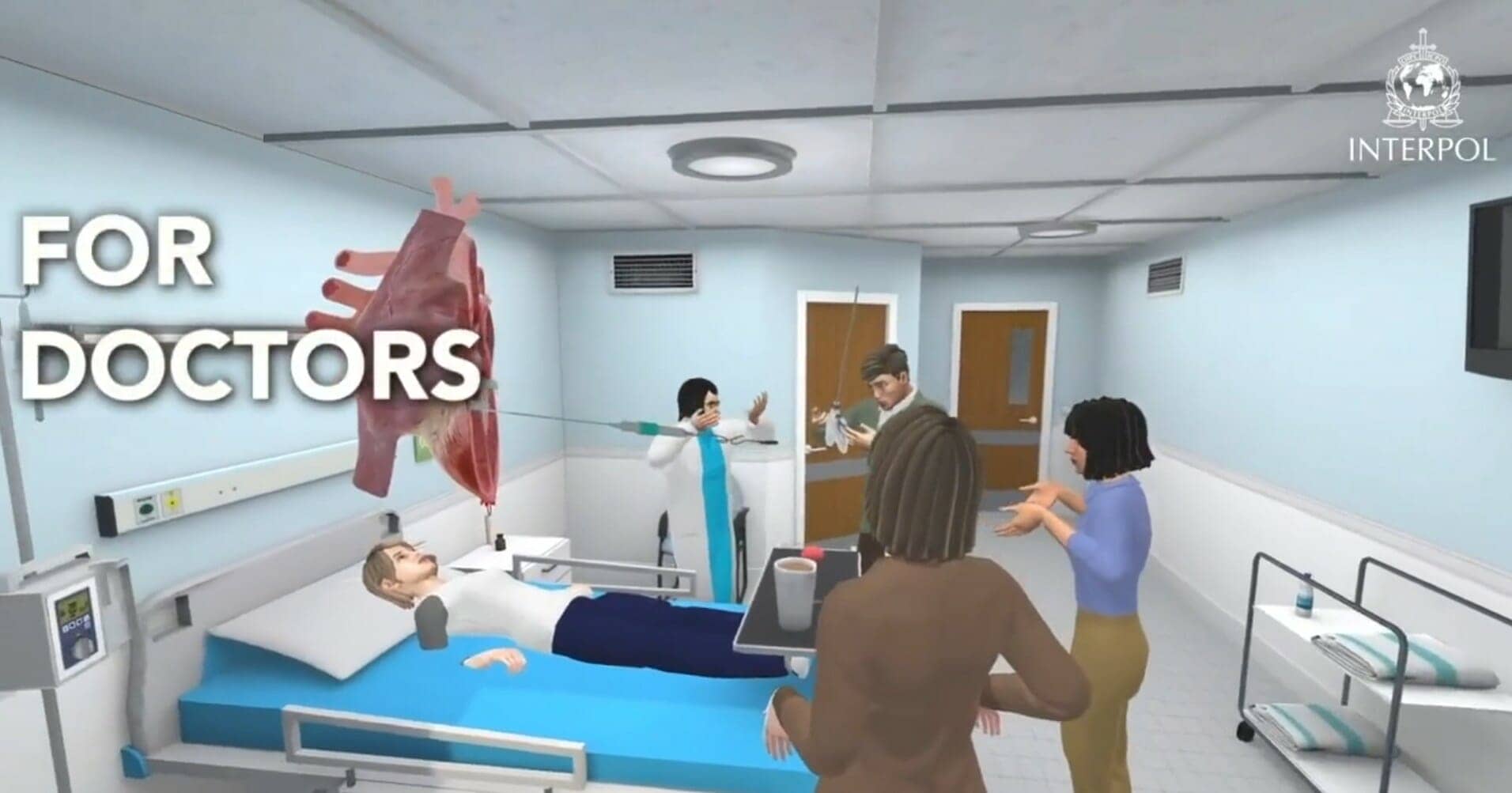 These few images are likely to make geeks and other fans of dynamic 4K gaming smile a little cynically, everyone feels like they've suddenly been transported back to 2005. They shouldn't erase the real evolution, though: if the upcoming metaverse is supposed to be without limits, in any case it will not exist without law.
While Interpol plays police and thieves (by design), you pay a visit to a recognized player in the ecosystem. Register without delay on the FTX reference platform. In addition, you will benefit from a return of up to 8% on all your crypto assets (commercial link, see conditions on official website).