Thinking about jumping into the metaverse with your company? According to Thibault Launay, co-founder and CEO of Exclusible, we must first distinguish reality from enthusiasm.
What is the metaverse? Its definition can turn out to be radically different depending on the person. For the older generation, even a conversation via Zoom could be considered "metavers".
The most common answer to this question evokes a kind of wonderland in virtual reality, which is the next big revolution. This is the new dream for which Meta/Facebook has spent $10 billion to restore its image and conceptualize its own metaverse. However, companies clearly misunderstand this nascent digital space, even in its definition.
After studying over 100 different metaverses currently on the market, I've narrowed down to four very concrete misconceptions newbies should be aware of about these virtual worlds.
Like many new frontiers, the infrastructure of the metaverse is still under construction. The virtual world is a work in progress. It is only accessible to early adopters, mainly technical professionals and gamers.
Even the hardware necessary for a smooth experience is held back by accessibility barriers, including the requirement for high-end graphics cards and computer processors. All of these are still held back by a disrupted global supply chain.
The very first fashion week in the metaverse started with a bang, but not without flaws. In particular, some users have reported that the experience is "very slow, confusing, or not working at all".
The average person isn't necessarily equipped with a gaming console or even the minimum bandwidth needed to run these virtual worlds. So most people find themselves limited in their ability to actually take advantage of the metaverse as it currently exists.
Now let's look at other monumental changes that have taken place on the Internet. It wasn't until smartphone ownership overtook traditional cell phones that social media use really took off. Nor would it have been possible without the built-in cameras that rival digital cameras, nor without the expansion of the mobile data network.
Of course the metaverse is here and getting better every day. But it just doesn't exist in any meaningful way that already touches the mainstream.
Misconception #2: All companies lose by not joining the metaverse
As a foreword, there's no question that companies could be missing out on their space in the metaverse if they don't act quickly. However, the extent to which sectors must join this universe and promote their products on billboards in the virtual world is limited.
These sectors, at least for now, include technology, gaming, the entertainment industry, and crypto domains. Remember, these are more of the demographics that have the equipment to access most of these metaverses.
The companies that have contacted us and want to market their products in the metaverse are very diverse, from fashion houses to insurance companies. We cannot guarantee that active users of virtual worlds will find favorable rates for their car insurance. However, industries such as fashion are particularly suited to this space, as avatars need clothes and accessories to express themselves.
As metaverses evolve, new use cases will pave the way for others. For now, though, you can safely rely on "fun" industries like gaming, art and fashion, or real estate to dominate the space.
Companies that are hesitant to join the metaverse may be open but skeptical. There is no need to participate in the virtual world until there is a clear path to follow, with tangible goals that can meet business goals.
Myth #3: The virtual world is a 4D video game
For starters, there are currently hundreds of metaverses, each of which appeals to different people. Many virtual worlds today have game elements, but this does not mean that metaverses are developed with players in mind.
For example, The Sandbox offers more traditional game mechanics in a pixel art style. It is clearly intended for people who are familiar with video games. On the other hand, Spatial is more graphically advanced and aesthetically oriented. It is perfect for digital art galleries and other events that require high quality images.
For more gaming-oriented metaverses, their main difference from traditional video games is ownership. In a video game with its own currency, everything you buy and own is related to the game. And for online games, if the developer ever decides to shut down the servers, the in-game items you have will disappear.
This goes against the idea of ​​true digital ownership. Digital assets are meant to be kept forever as they are recorded on the blockchain, which is part of Web3's core ethos. This is still a real problem for the metaverse and can cause problems for companies trying to sell a product.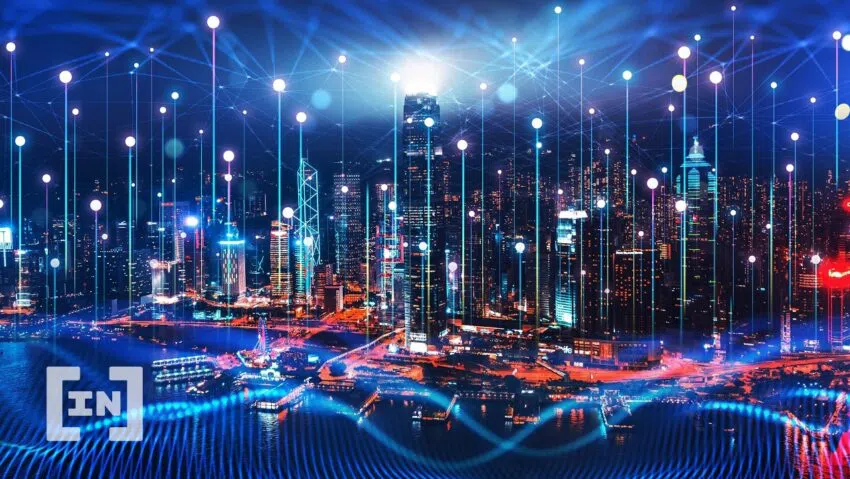 Myth #4: The Metaverse aims to replace reality and will ruin our future
As with any new technology emerging in the cultural zeitgeist, there is much to be said for the alarming attitude of the media about the impact of the metaverse on the future of our children. The idea would be that they would allow themselves to be sucked into digital worlds at the expense of their real lives and withdraw from the world around them.
That is not to say that excessive internet use is not a problem. Young people are more depressed than ever and screen time is only exacerbating the problem. However, the media may be wrong.
Generation Z is living its formative years against the background of extreme historical events. These include weather events due to climate change, the withdrawal of human rights, international wars, increasing income inequality, the housing crisis and successive pandemics. Is it any wonder that escaping to the internet helps them get stuck?
Ultimately, the metaverse does not present itself as a new iteration, but as an upgrade of the current Internet. It is very similar to social networks and other facets of the internet that allow everyone to express themselves. Participation in the metaverse is simply an extension of our reality.
As a recent VRchat documentary shows, there are already use cases for the metaverse to improve the lives of its users. Even in its most primitive form, the cornerstone of the virtual world is to offer people a new way to connect with each other.
For now, it may feel like the Wild West. It's up to developers and users to make sure we shape our ideal metaverse with rules and a culture that protects and uplifts users and future generations.
Rethink your approach to the metaverse
Web3 startups build on existing metaverse experiences. There is no doubt that both progressive and traditional companies want to take advantage of this new initiative and gain an edge by participating in the virtual world.
However, to fully realize its potential, companies need to reassess their strategy and question their reasons for joining the metaverse. Do you want to meet users where they are and improve their virtual experience, or join this project because of the excitement it generates?
About the author

Thibault Launay is the co-founder and CEO of Exclusible, the luxury industry's benchmark platform for metaverse and NFT activities. A serial entrepreneur and angel investor in various sectors, he is a member of the NFT Blackpool hedge fund, an advisor to OVR.ai and a noted collector of NFTs and physical vintage watches.
Thibault is a former student of Paris Dauphine University, Harvard Business School and the Forbes 30 Under 30 Association.
Disclaimer
All information on our website is published in good faith and for general information purposes only. Any action the reader takes based on information on our website is entirely at their own risk.